Design. Installation. Maintenance.
We provide complete installation services and our maintenance packages are tailored to your needs, including on call service. And when you're ready to take your landscape to the next level, Rex Howard's has you covered.
Landscape Supplies
We have landscape supplies to complete all your landscape projects. Pick up from our landscape supply yard or have us deliver it to you. We will deliver any amount you require to complete your project.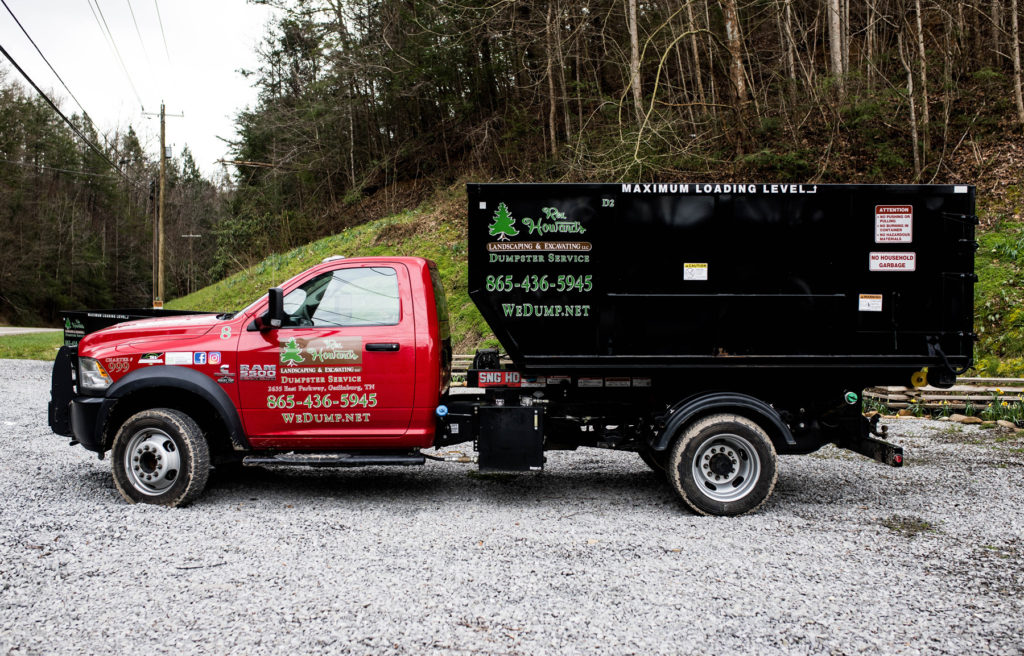 Dumpster Service
Rex Howard's Landscaping and Excavating, LLC. will deliver and pickup your 15 CY dumpster for $260. See more info on our dumpster selection here on our dumpster page.
More Services
We Also perform the following services
Lite Excavation
We provide light excavation services. Backhoe, excavator, skid steer, mini skid steer, hauling. Driveways, house site, drain fields, trenching, driveway grading, land clearing and many other excavation services.
Hardscape, fire pits and patios
Visit our projects page to view examples of our hard scape, fire-pit and pateo work
Erosion Control
Our staff is trained and certified by the state of Tennessee in controlling sediment runoff. We provide complete erosion controlling sediment runoff and waterway pollution.
Water Features
Waterfalls, ponds and minimal maintenance natural stone bubbling fountains.